Do you know why most networkers SUCK at recruiting?
One of the main reason is they don`t have a good POSTURE when they are prospecting. If you try to chase prospect.. they will RUN AWAY from you because we are program as a human being to run away from people who chase us.
If you want to become ATTRACTIVE to your prospects eyes, you must make them see you as an EXPERT in your FIELD and they will aut0maically listen to what your about to say to them.
So the question is.. How can I make my self become an expert to my prospect?
In today`s training.. Adam taha will answer that question and he will also share his SECRETS on how he made tons of money in his business by building THOUSANDS OF DOWNLINES in his team and how he made a lot of money outside MLM.
I can sell this interview for $30 – $50 but you will get it for FREE. Watch the video and learn how to MAKE MORE MONEY in your business by RECRUITING more people into your business and making MORE sales.
We will also REVEAL the UNTOLD RISK in network marketing that your upline is not telling you.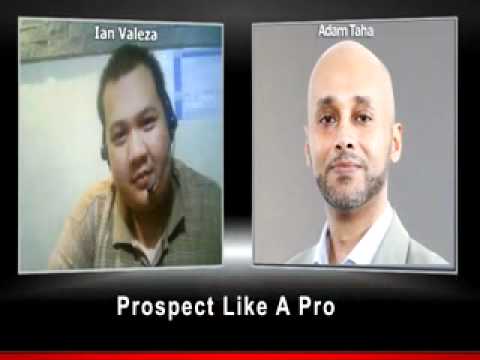 Learn also the UNTOLD RISK in network marketing that your upline is not telling you about.
Learn how to QUALIFY your prospect and make show them that you have the solution for their NEEDS. You have to believe in your business.
You must understand that it takes time to build your business so be PATIENT and just keep on working hard.
Learn to build another residual income by doing attraction marketing because network marketing is not design to give you huge commissions when you are just new in the industry.
Do not try to jump from company to company because it will just waste your time. Just focus on building one network marketing company.
CLICK me so you can download this FREE ebook about prospecting.