Hi Buddy,
Do you know that retailing your products will help you long term and can also increase your group sales volume?
If you are following 7 and 8 figure earners in the MLM, they always advice that we must always lead by the opportunity and focus on getting LEADERS than focusing on getting a lot of customers.
I agree with them because I also do it, but it does`t mean that we have to neglect are retail part. If our prospect don`t like the business opportunity, that`s the time that your going to offer your products to them.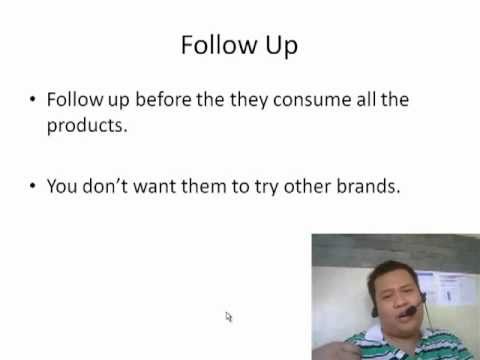 Watch the video below and it will teach you how you can get retail customers that will pay you FOREVER and will be also open to buy other products that you are offering.
Open the products when when products is delivered in your customers house and teach them how to use it so they cant return it later because sometimes they will get buyers remorse if they did not use the products in the first few days.
Maintain the relationship with your customers so they will be loyal to you and they will keep on buying your products and they will have choose you from the other people who are also selling the same kind of product.
If you want to get more training and learn how you can get new customer and distributors using facebook.